Composite doors keep you warmer because of greater thermal efficiency
We have a range of great looking composite doors that, are not only very secure, but can also reduce your energy bills.
Choosing a thermally efficient composite door from Welsh Doors keeps warmth in and cold out, saving you money and better for the environment. Our doors provide significantly better insulation than wooden doors. The foam core forms a robust barrier against heat loss for greater energy efficiency. Say goodbye to draughty front doors that allow your expensive heat to escape and let the damp seep in. A composite door is snug and tight to save you money on your energy bills.
Throughout the site you will see that most doors display an energy rating. These are your guide to the most energy efficient products, with 'A' delivering the highest performance levels.
To view our impressive range of composite doors, visit our showroom in Barry, South Wales. Just 10 miles from M4 J33, we're not too far from Swansea, Cardiff or Newport.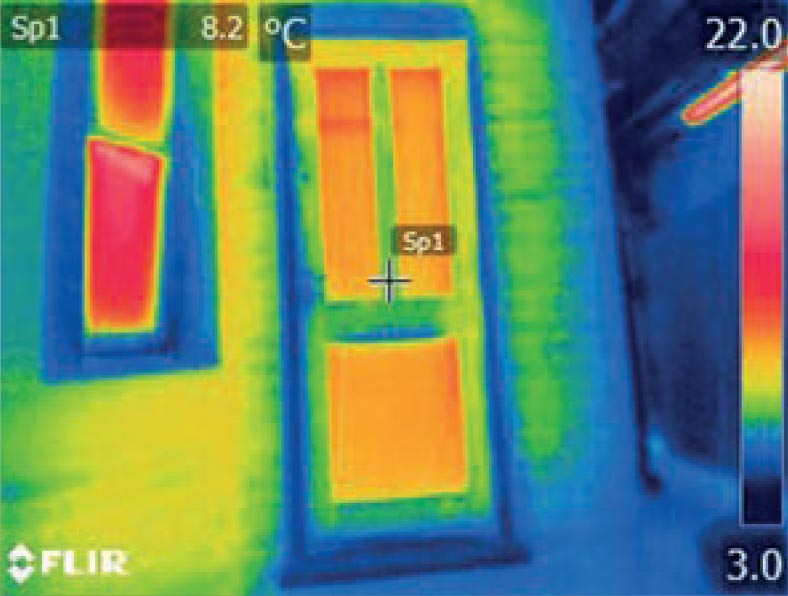 Traditional Timber Panelled Door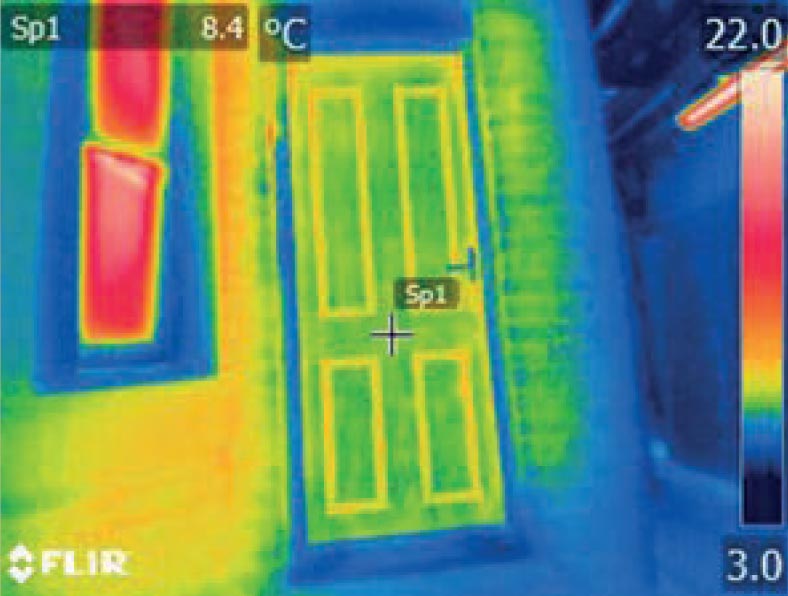 Solid Timber Core Composite Door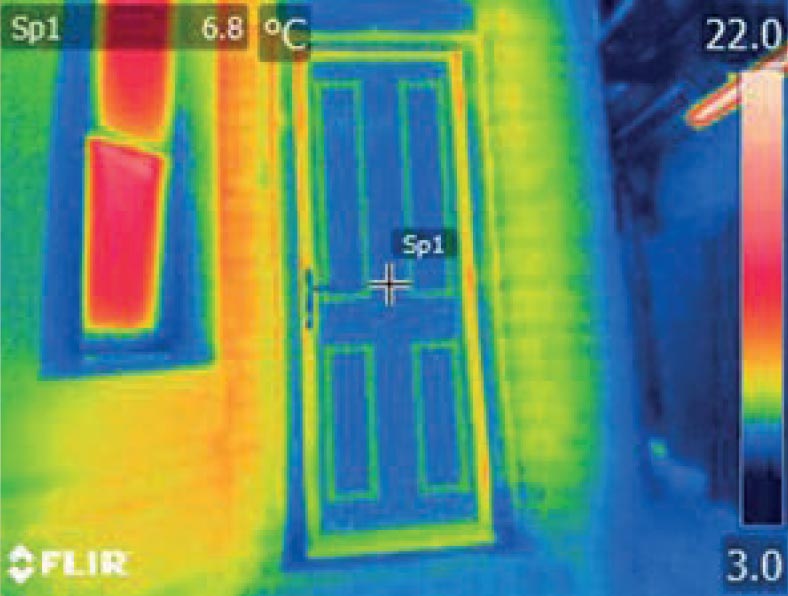 Distinction GRP Composite Door
Tests Prove a Distinction GRP Composite Door is:
19% more thermally efficient than a 48mm solid timber core composite door.
17% more thermally efficient than a 44mm traditional panelled door.